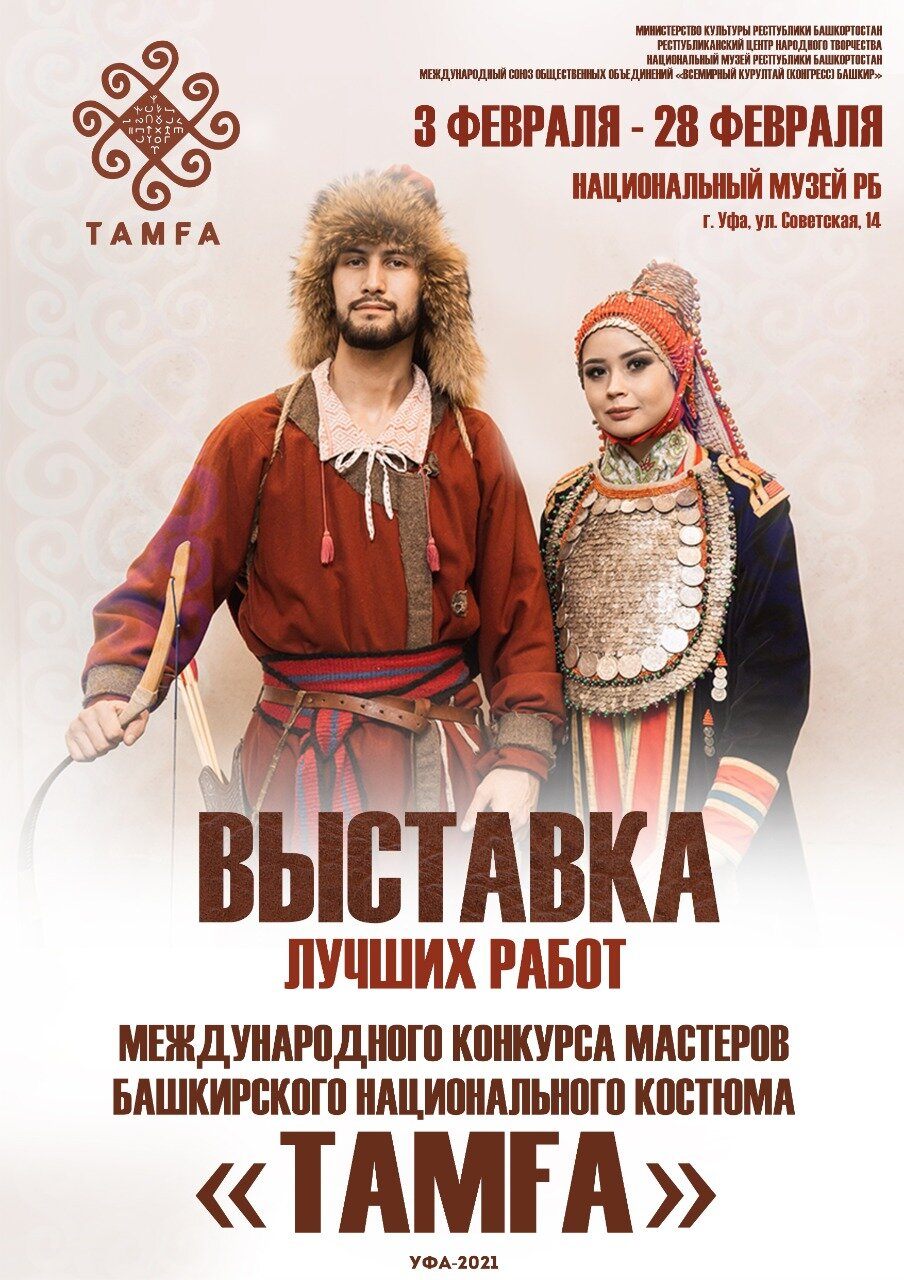 On February 3 the National Museum of the Republic of Bashkortostan is opening the exhibition of the best works presented at the "Tamga" – I International Contest of Bashir Ethnic Attire Craftsmen.
The exposition comprises unique handworks of artisans from the Republic of Bashkortostan, as well as its neighbor Regions. At this museum one will be able to admire a photography exhibition of folk attire items and works from famous artisans. The exhibition is to include workshops on different topics with Tamga's winners.
The display will be open up to February 28, 2021.
The very first time the International Contest of Bashkir Ethnic Attire Craftsmen was held in 2020. The project was served a purpose for popularization of special value of the traditional attire, its ethnic identity and diversity blended with modern fashion trends in the Republic of Bashkortostan.
The contest jury defined the finalists, who are craftsmen and designers from Ufa, Tuymazy, the Salavatsky district, the Kurgan and the Chelyabinsk regions, Moscow and the Republic of Kazakhstan.
The winner of the "remodelling" category was the head of the Autonomous Non-Commercial Organization Mergen Uksy (Bash. "sharpshooter"), the re-enactor Yulai Galiullin.