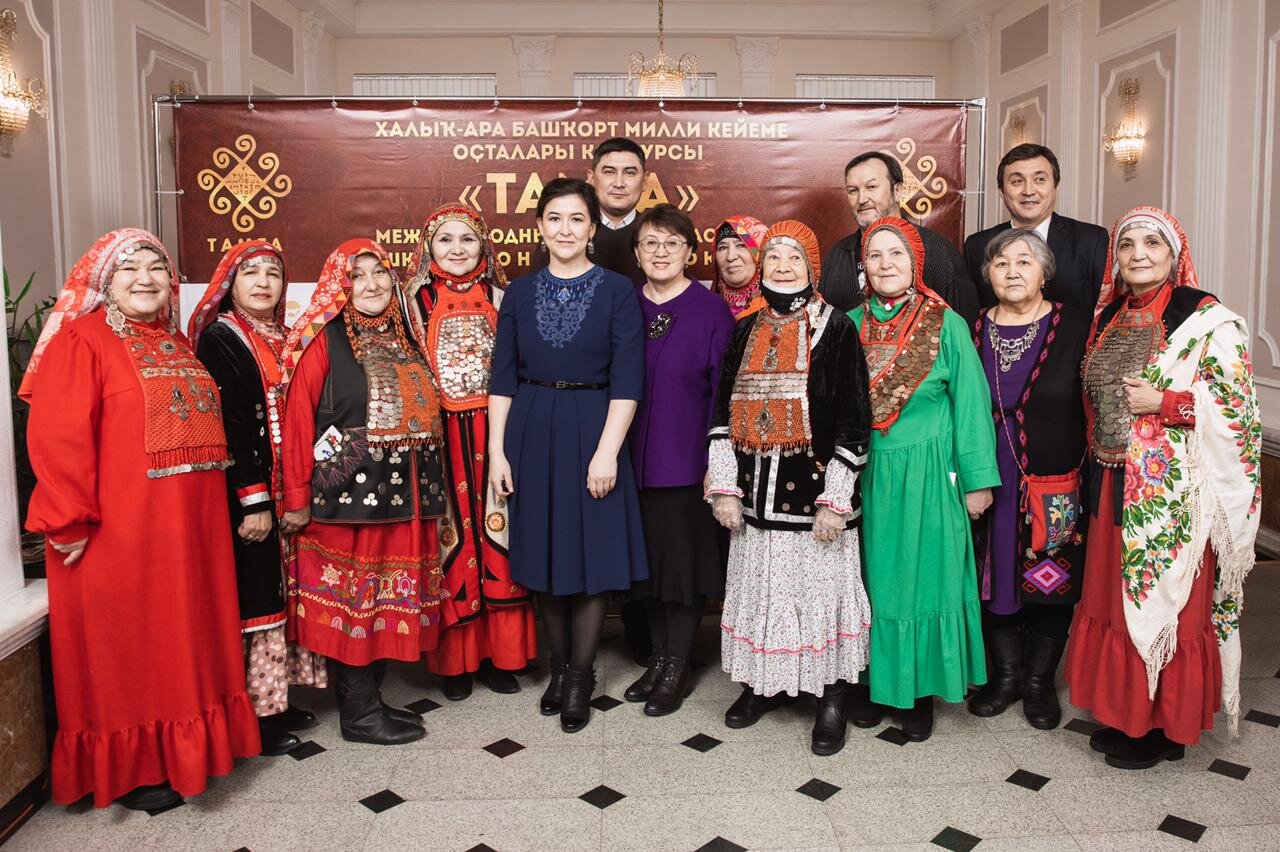 The National Museum of the Republic of Bashkortostan opened the exhibition of the best works presented at the "Tamga" contest, and the Photography Exhibition called "Etnorakurs" (from Rus. "Ethnic Perspective"). The exposition comprises unique handworks of the best artisans participating in the project.
The opening ceremony was attended by the Minister of culture of the Republic of Bashkortostan Amina Shafikova.
"The "Tamga" Project has been held with the support of the Head of the Republic of Bashkortostan Radiy Khabirov. With their lead the Republican Government makes a great contribution to popularization and preservation of the ethnic attire traditions. According to the executive decision of Radiy Khabirov there're the National Attire Days in Bashkortostan held twice a year. "I guess, with such comprehensive and diverse cooperation we will surely save the Bashkir attire as well as our traditions and descend them to the future generations", said the Minister of culture of the Republic of Bashkortostan Amina Shafikova, and expressed her appreciation to the participants and the members of jury of the "Tamga" Project.
The exhibition's opening tour was held by the scientific staff member of the Ethnography department, the member of the jury Salima Usmanova. The exposition displayed Bashkir folk attires represented in the contest "Tamga". The best part of the exposition is represented by the modern female attire collection. According to creatoress of the "Khanumdar" (from Bashkir. "Ladies") collection Roza Yuldashbaeva, fashionwise the exceptionalism of the collection is in its long-sought creative cooperation between the modern professional design approaches and traditional needlework. Beside this, the exhibition displays pieces of a Bashkir warrior's ammunition, as well as traditional attire's accessory and jewelry.
Visitors attended the Photography Exhibition "Ethorakurs", which comprised unique works, shot by famous photographers of the Republic.
The exhibition is open up to February 28, 2021. There will be workshops on traditional attire art by the winners of the "Tamga". On February 4 there is a workshop by Roza Yuldashbaeva on "Bashkir needlework".
The I International Contest of Bashkir Ethnic Attire Craftsmen "Tamga" ran first time in 2020. The project is aimed at the popularization of the unique values of the traditional folk attire and its identity and diversity in combination with modern fashion trends in the Republic of Bashkortostan.