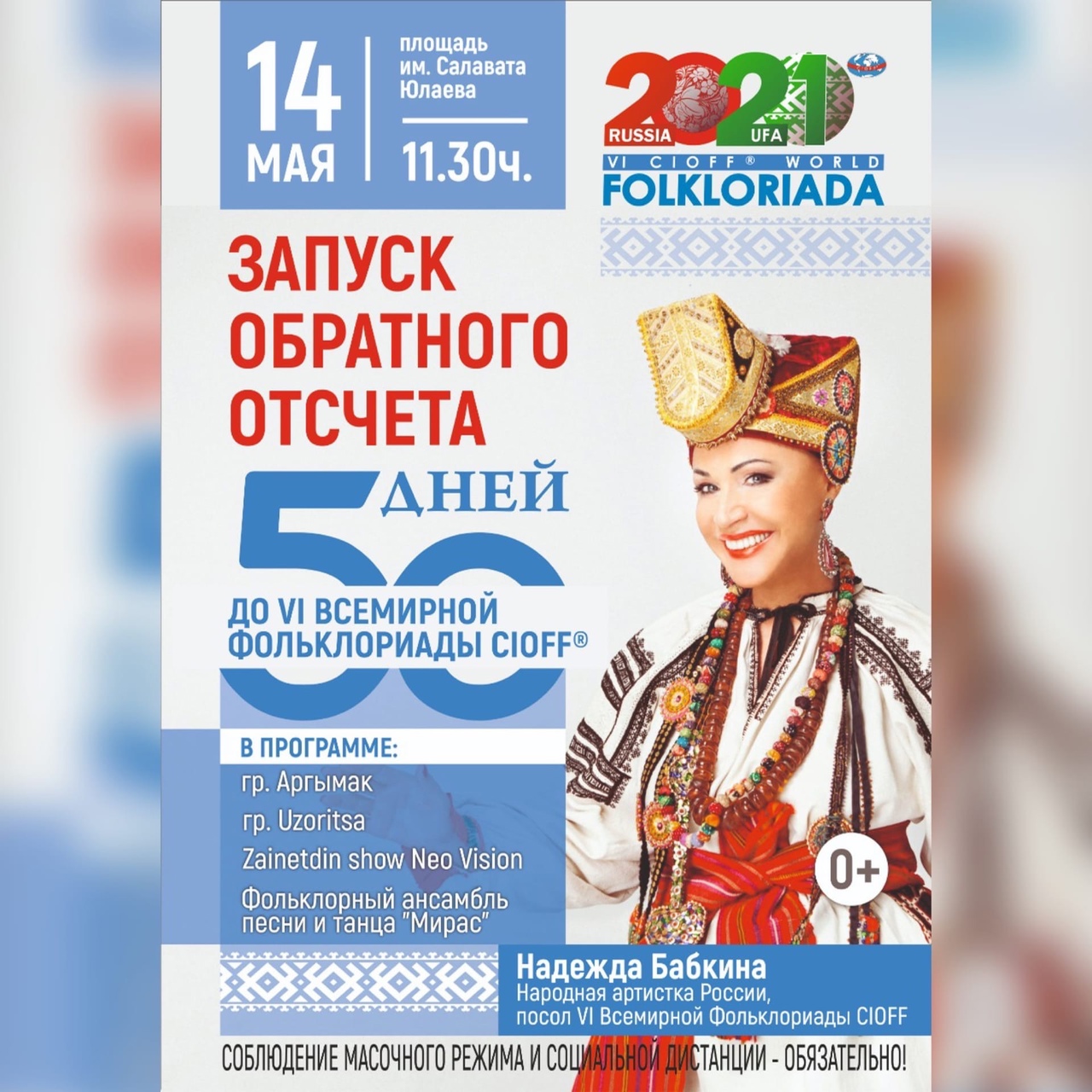 On 14 May 2021 in the context of the Republican Art-Kurultai Cultural Forum the Republic of Bashkortostan is hosting the 50-day Countdown Launch Ceremony to the VI CIOFF®️ World Folkloriada.
The event is to start at 11.30 local time at the Salavat Yulaev square.
The event includes live performanceы by the Ambassador of the World Folkloriada, the Honoured Artist, the art director of the Russian Song theatre Nadezhda Babkina and the theatre themselves. Also, such groups as Argumak, Uzoritsa, ZAINETDIN and the Miras folk song and dance ensemble, and others are participating in the event.
The Countdown Launch Ceremony will be attended by the CIOFF®️-International President Philippe Beaussant, the CIOFF®️ Vice-president and the Chairman of the CIOFF®️ Folkloriada Committee Alejandro Camacho.
Number 50 is special. In 2020 the International Council of Organizations of Folklore Festivals and Folk Arts (CIOFF®️) should have celebrated its 50th anniversary. Although due to the COVID-19 pandemic all festival events were postponed. 14 May has the first event regarding the anniversary.
The VI CIOFF®️ World Folkloriada will be running in Russia on July 3-10, 2021. The Republic of Bashkortostan is preparing to meet over 50 countries including about 2000 participants.