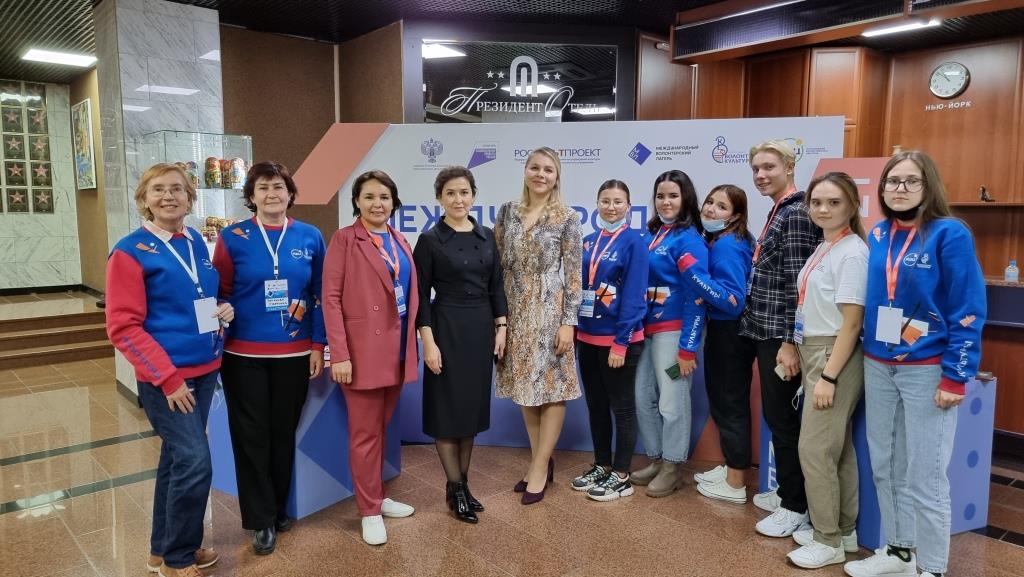 On October 18, as part of the implementation of the "Cultural Volunteers" program of the Culture national project an international volunteer camp opened in Ufa. The goal of the project during the week is to give volunteers the necessary educational program on the peculiarities of the volunteer movement in the field of culture. The program includes master classes, panel sessions, discussions, practical sessions and classes, educational modules, networking, visits to cultural objects.
The opening ceremony of the camp was attended by the Minister of Culture of the Republic of Bashkortostan Amina Shafikova.
"I am sure that as a result, not only the Republic of Bashkortostan, but also the Russian Federation will have high-level volunteers to cooperate with at major cultural events," she said.
She also read out the welcoming speech of the Head of Bashkortostan Radiy Khabirov, which said:
"Yearly hospitable Bashkortostan becomes a venue for important international events, a center of attraction for young talents from Russian regions and other countries. In organizing large-scale forums, the merit of volunteers is great."
Daria Zhukova, head of the directorate of the "Volunteers of Culture" public movement of the Association of Volunteer Centers, noted that this year the camp is held in a "mixed" format: online and offline.
"Due to the pandemic restrictions, we were forced to look for new opportunities to organize communication between volunteers. We will be able to give online the knowledge that can be obtained remotely. We can work with volunteers who came to Ufa from the regions offline" she said.
The project is involving 100 representatives of the volunteer movement from 40 regions of Russia. As part of the camp, they will be able to learn the peculiarities of creating a speech image, creating media content about cultural heritage, get to know Ufa's cultural institutions and their volunteer programs directly, and much more. All activities will be carried out in compliance with measures to prevent the spread of the COVID-19.
The event will last until October 24.
The Association of Volunteers of Culture has been successfully operating in Bashkortostan since 2018. For today, Bashkortostan has one of the highest numbers of volunteers among the regions of Russia.
Source: "Cultural World of Bashkortostan" website